Latest Articles
SPA's CP1 Arrived
The CP1 .177 is in stock if you register online at http://airgun.silesia-shop.pl/en/shop.html
Dug it out of hibernation.
Gassed the cp1 up today for a blat.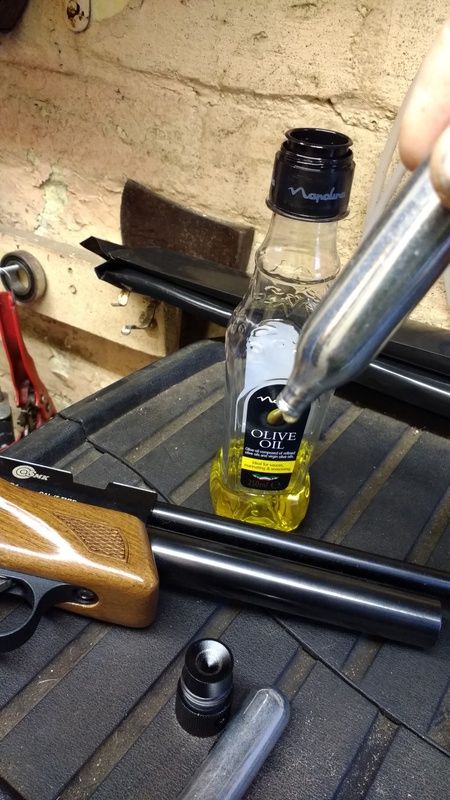 12 yards was boring.

[URL=http://s117.photobucket.com/user/Nath_bucket/media/Airguns/IMG_20170115_143411749_zpsi4nvyfws.jpg.html][img:4cad1f1416]http://i117.photobucket.com/albums/o65/Nath_bucket/Airguns/IMG_20 ...
New stock 501
It would appear that the badly fitting gas plug was a one off.
The others were ok.
Welsh Members
Hi all another Ian hear from Abertillery, just north of newport (though I lived just off caerleon road for a while now the cenotaph) also ex mill just started back up after years away from hobby.
cp1 stripdown
Hi Raven a great CP1 strip down guide.
My CP1 thanks to FastFred
my last adaption for the CP1.





dave
CP-1 and pellets .177
Hi I know this question has probably been asked, so here we go.What pellets do forum members use in their CP-1 .177 pistols. I have only used one up to now and that is geco,s and pistol seems to like them. My garden only allows me to shoot out to 8yds safely which is mainly paper punching.
Got my new CP-1
Picked up my new CP-1 Pistol in .177 flavour on Wednesday. A really nice pistol and lovely to shoot. I have now got used to the trigger and I am waiting for one of Daves silencers to arrive next week along with a holographic sight. I will post some pictures next week when my accessories are on the CP-1. this is my favourite pistol by far.
xs501 power issues
having bought a combro to test my .22 501 i've got some strange results. I'd had a feeling that it might have been a little lively, but the string of results I was getting was quite concerning. The 25 shot string I tested today were as follows.

10.05
15.17
14.92
10.16
10.02
17.90
10.14
9.57
10.14
10.26
9.84
12.88
8.92
8.47
12.25
14.81
13.17
9.96
9.57
9.11
9.02
9.51
10.05
10.32
8.87

what could be causing this wild variation in f/lb? The combro was set up as per instr ...
Specific Facebook group
I am on there too! - lots of good information, well worth joining